Request for registration well in advance
Owing to the many inquiries we receive, we request that you register your group as far in advance as possible, at least 12 months before the desired visiting dates.
How much time should I allow?
Guided tours with introductory discussion
A guided tour with an introductory session lasts a minimum of 3 hours.
To ensure time to clarify organizational questions, get around the memorial grounds and take a short break, please allow at least 3.5 hours.
For subsequent visit to on of the museums at site, please allow at least another hour.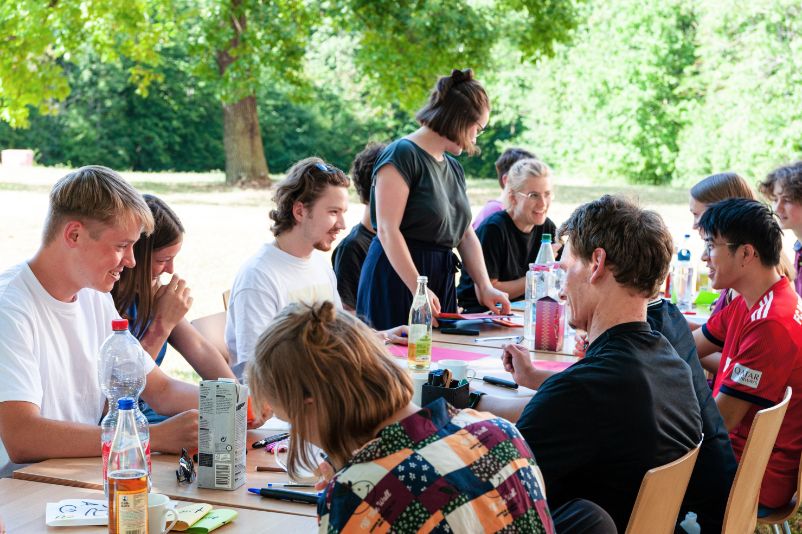 One- and multi-day seminars
A one-day seminar lasts at least 6 hours.
Multi-day seminars with or without overnight accommodations at the International Young People's Centre can be booked for 2 to 7 days.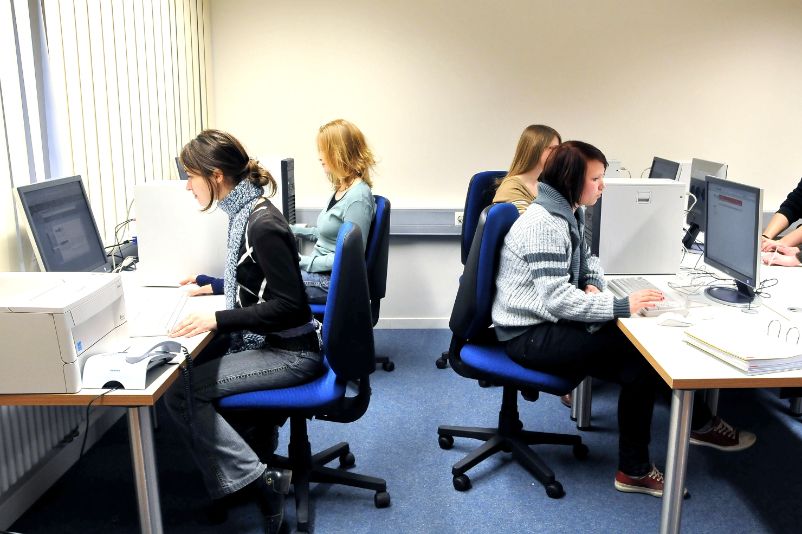 Online seminars
To help you prepare for your visit, we offer online seminars of 4 hours or more with thematic introductions. It is possible to adapt the seminar programme to school lessons and divide it into two sessions taking place on two different days.
We also offer online seminars with different thematic focuses as a means of delving deeper. These seminars take place over 2 days, 6.5 hours each day or 3 days, 4.5 hours each day.
FAQ about a group visit
Here you will find answers to frequently asked questions about visiting the memorial with a group.